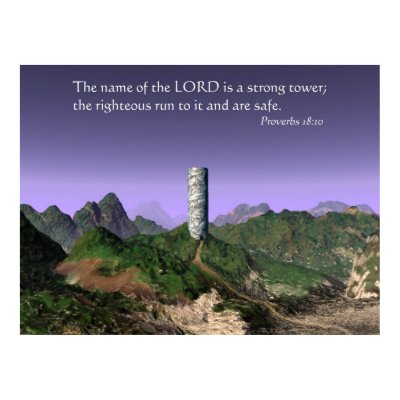 Good Monday Morning To You!!!
Yesterday at Friendship Harmony, I gave a sermon illustration telling about an incident when my son's dog, Bubba, ran off. We were watching him while Kevin was in north Florida on business. I was using him as an illustration of the words from Hebrews 11:6 (see notes below) concerning "diligently seeking." I mentioned that in looking for him, I drove up and down the streets in our neighborhood calling out his name. I told about how when "diligently seeking", you keep at it until what you are seeking is found. What I failed to tell them was, as Paul Harvey used to say, "the rest of the story." I just preached the finest sermon of my long and illustrious career, with points of theology worthy of Charles Haddon Spurgeon or maybe even Paul himself, and when it's over what did they ask? "Did you ever find Bubba?" Alright, you've got me on this one. Yes, I found Bubba in a neighbor's yard two blocks away. I don't know who was happier to see who, Bubba or me. Anyway, I didn't scold him. I put him into the backseat of the car and delivered him safely home. (I can see another sermon illustration here.) Now whenever either of our miniature schnauzers go out, it is never without the leash. If one tries to run off now, the best they can hope for is 16 feet. One more episode like the other day, and my heart will surely fail!
Yesterday's message was called, "That Strong Tower' from Proverbs 18:10; "The name of the Lord is a strong tower: the righteous runneth into it, and is safe." Note, the righteous, those right with God, run into it, not simply to it. There is a big difference in running into something verses running to something. The sermon notes below will go into more detail concerning the difference. Some translation speak of running to His name, but the correct rendering is running into His name --- big difference. The goal of the message was to guide us as to how we can run into His name. It is a three point sermon with each point beginning with the letter "C." Hopefully, that will help us remember better. Below are those notes. Feel free to use them in your personal Bible study. Other preachers and teachers are free to use them as well, I'd be honored.
That Name Of Strength
Proverbs 18:10
By Victor Cooper
10/23-29/11
Intro: Solomon tells us the name of the LORD is a place of strength and safety. Those who are right with God are advised to run into it. The question is, "How?"
Note: run into it; i.e. you run to where it encompasses you.
1. You run into it, not to it as some translations suggest.
Example: You are running to catch your bus. You get right up to it as it pulls away. That's running to it. OR, you are running to catch your bus and you get in just before the driver closes the door. That's running into it.
You run into the name of the LORD by:
I. calling upon the name of the LORD.
1 Cor. 1:2 Unto the church of God which is at Corinth, to them that are sanctified in Christ Jesus, called to be saints, with all that in every place call upon the name of Jesus Christ our Lord, both theirs and ours:
A. To call upon the name of the LORD you must believe He is interested in you.
Hebrews 11:6 But without faith it is impossible to please him: for he that cometh to God must believe that he is, and that he is a rewarder of them that diligently seek him.
B. Calling on His name is not a magical incantation.
1. That's called religion; i.e. man's way to God. Remember: God is not religious; He is that strong tower!
2. You are a child of God, not Merlin the magician.
II. confessing His name. 2 Chron. 6:24 And if thy people Israel be put to the worse before the enemy, because they have sinned against thee; and shall return and confess thy name, and pray and make supplication before thee in this house;
Matthew 10:32 Whosoever therefore shall confess me before men, him will I confess also before my Father which is in heaven.
A. Confess > Heb yadah'> to hold out the hand
example: (allow congregation to stand and demonstrate)
B. Confess> Gk homolog'eo> to acknowledge
C. Both are similar.
1. Yadah is physical, but it must begin with homologeo; acknowledging with the heart and mind.
III. citing the name of the LORD; ie to publishing His name. Genesis 4:26 (YLT) And to Seth, to him also a son hath been born, and he calleth his name Enos; then a beginning was made of preaching in the name of Jehovah.
A. Men made His name known.
B. Men called themselves by the name of the LORD. By faith, they identified themselves with Him.
C. The sons of men (Cain) proclaimed that since God had created the stars and celestial bodies, and had set them in their place, it was right to honor and worship them.
1. This was the birth of idolatry.
D. The sons of God (Seth) proclaimed the worship of the Creator exclusively, not the
creation.
Conclusion: To run into the name of the Lord, you must call upon His name, confess His name, and cite His name. That guarantees you entrance into that Strong Tower.
Some of our winter visitors have returned, while others will be here shortly. For those of you who have just arrived, "Welcome Back." For those who will soon be joining us, have a safe trip down and we look forward to seeing you soon. Let me also express my gratitude to our full timers. Without you, Friendship Harmony Baptist Church could not exist. Your dedication and loyalty to this young Church is deeply appreciated. Be safe and healthy this week, and I'll see you next Monday Morning With Pastor Vic!!!